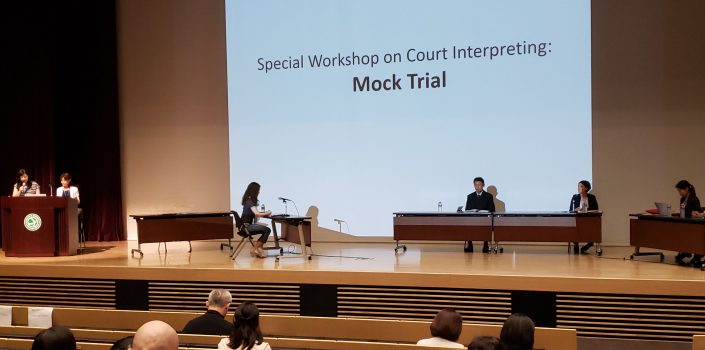 Masako Karitani has participated in Critical Link International 9 held in Tokyo on June 14-16, 2019.
Critical Link International, which began in 1992 in Canada, is committed to the advancement of community interpreting in the social, legal and healthcare sectors.
Masako participated in the mock trial held by attorneys, who have been dedicating themselves to the development of legal interpreters, and active legal interpreters.
It was a significant presentation which clarified the problems and challenges of the legal procedures through interpreters and delivered the opinion of both lawyers and interpreters.
More and more non-Japanese people are living in Japan and more and more community interpreters are needed.
It is true, however, that our legal system including the structure for interpreters is not catching up with the speed of increase.
We will keep working on this issue hoping that the legal community will make a change faster than any other sectors.
---